THERE'S NEVER BEEN A BETTER TIME TO START YOUR OWN HOME MUSIC STUDIO. NEED TO KNOW HOW?
Music On A Mac has the answers.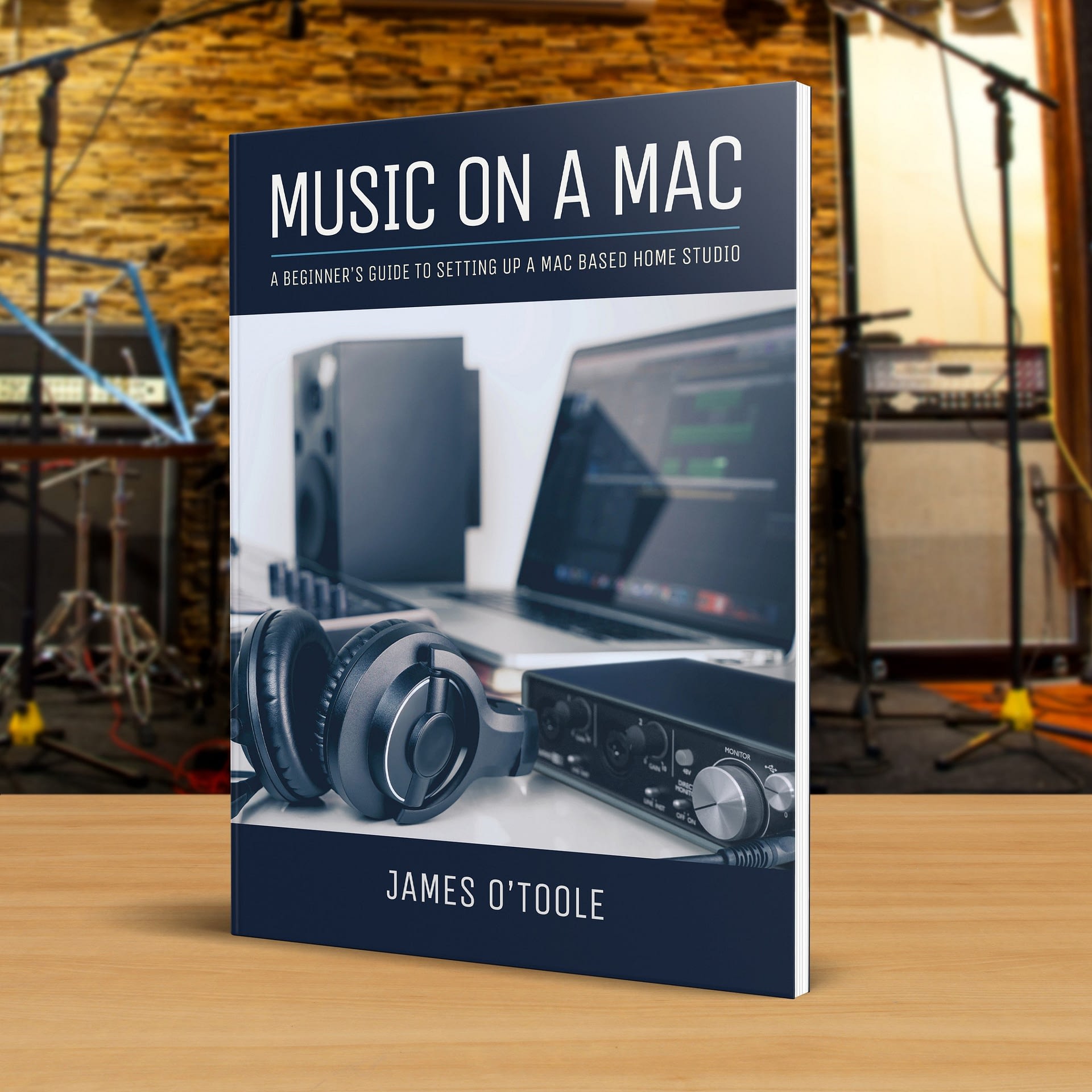 MUSIC ON A MAC WILL HELP YOU SELECT
THE RIGHT MAC MODEL
 THE BEST AUDIO INTERFACE
RECORDING SOFTWARE
STUDIO MONITORS
MICROPHONES
VIRTUAL INSTRUMENTS 
OPTIONAL PLUGINS
THE DETAILS
Want to know exactly what Music On A Mac covers?
Check out the contents pages: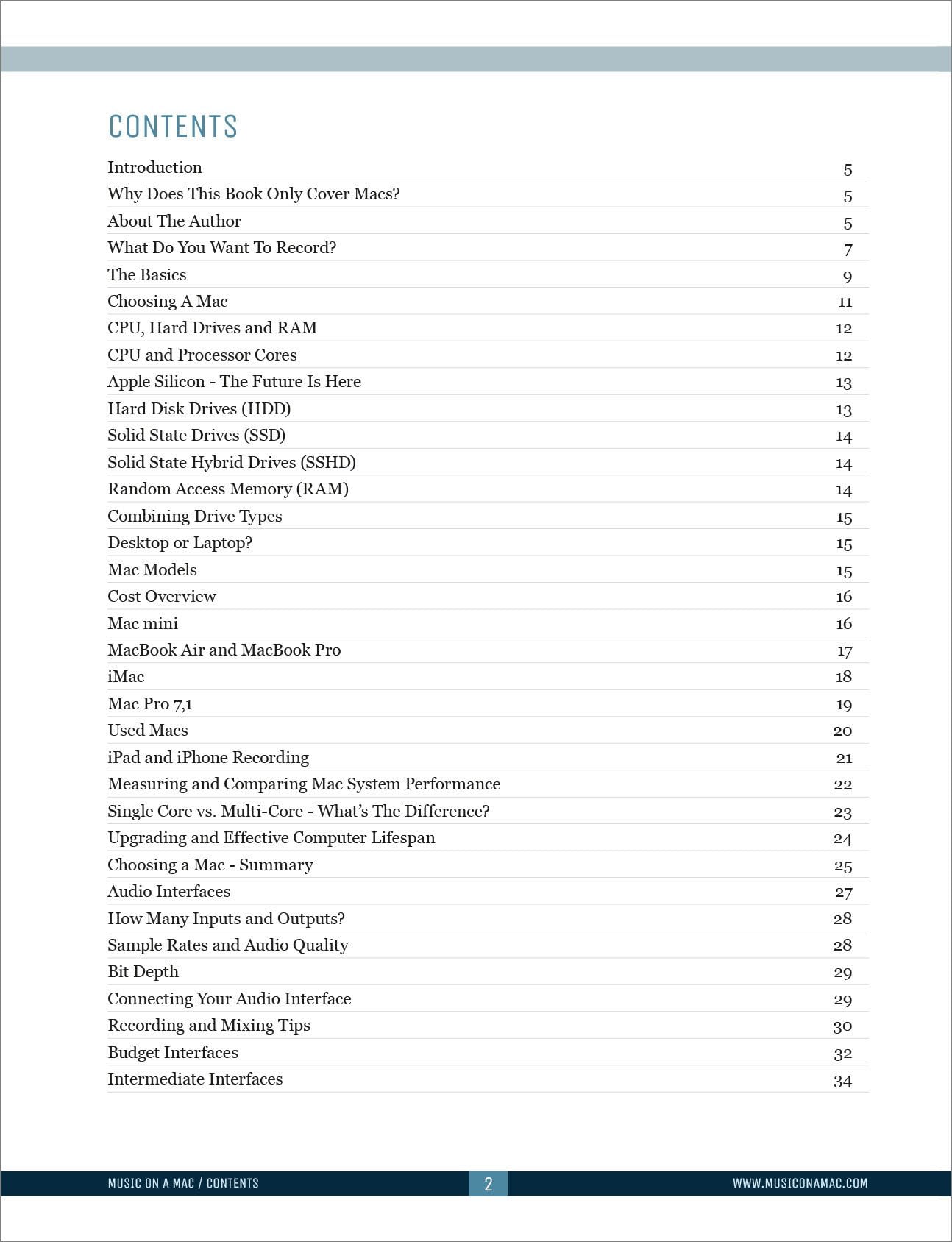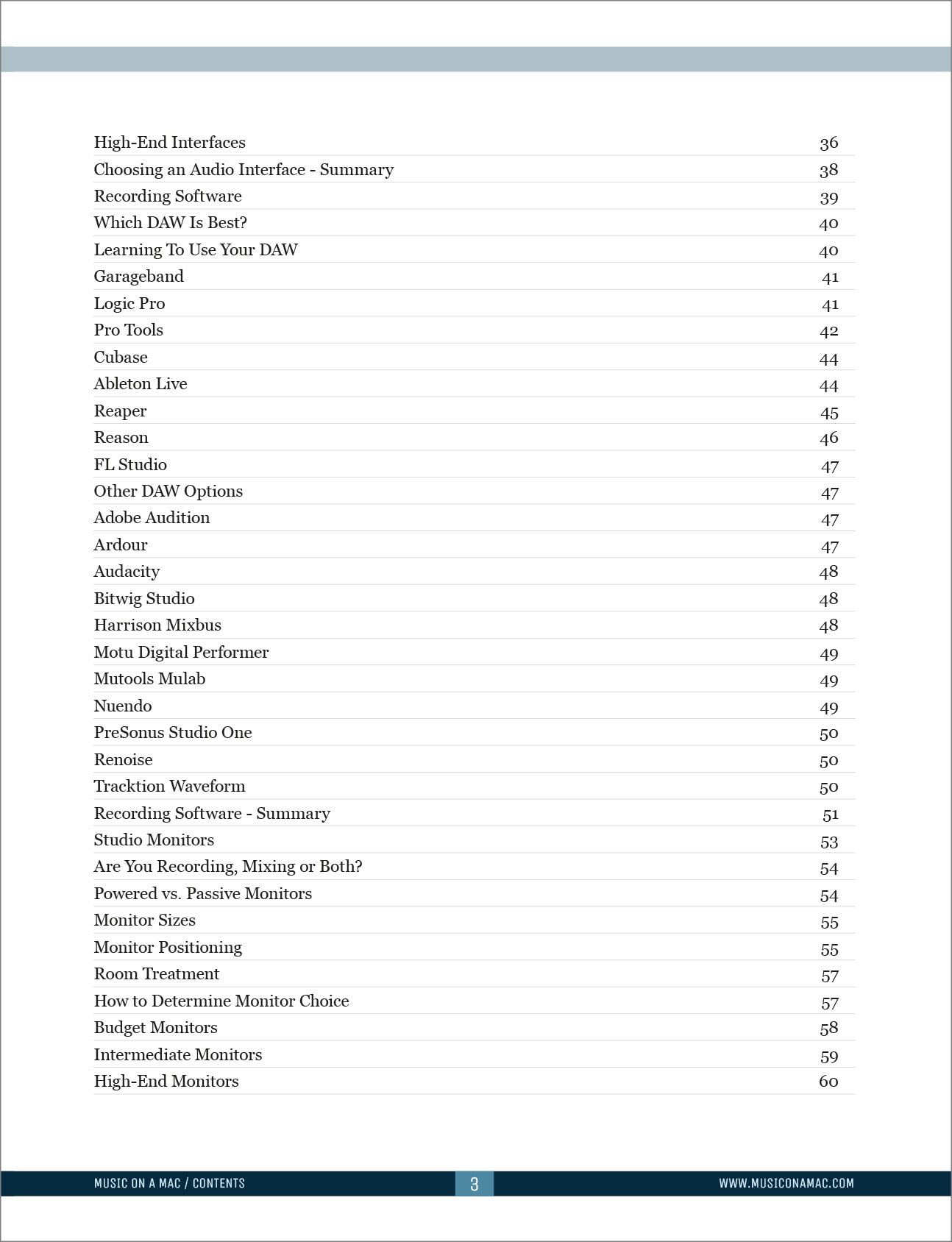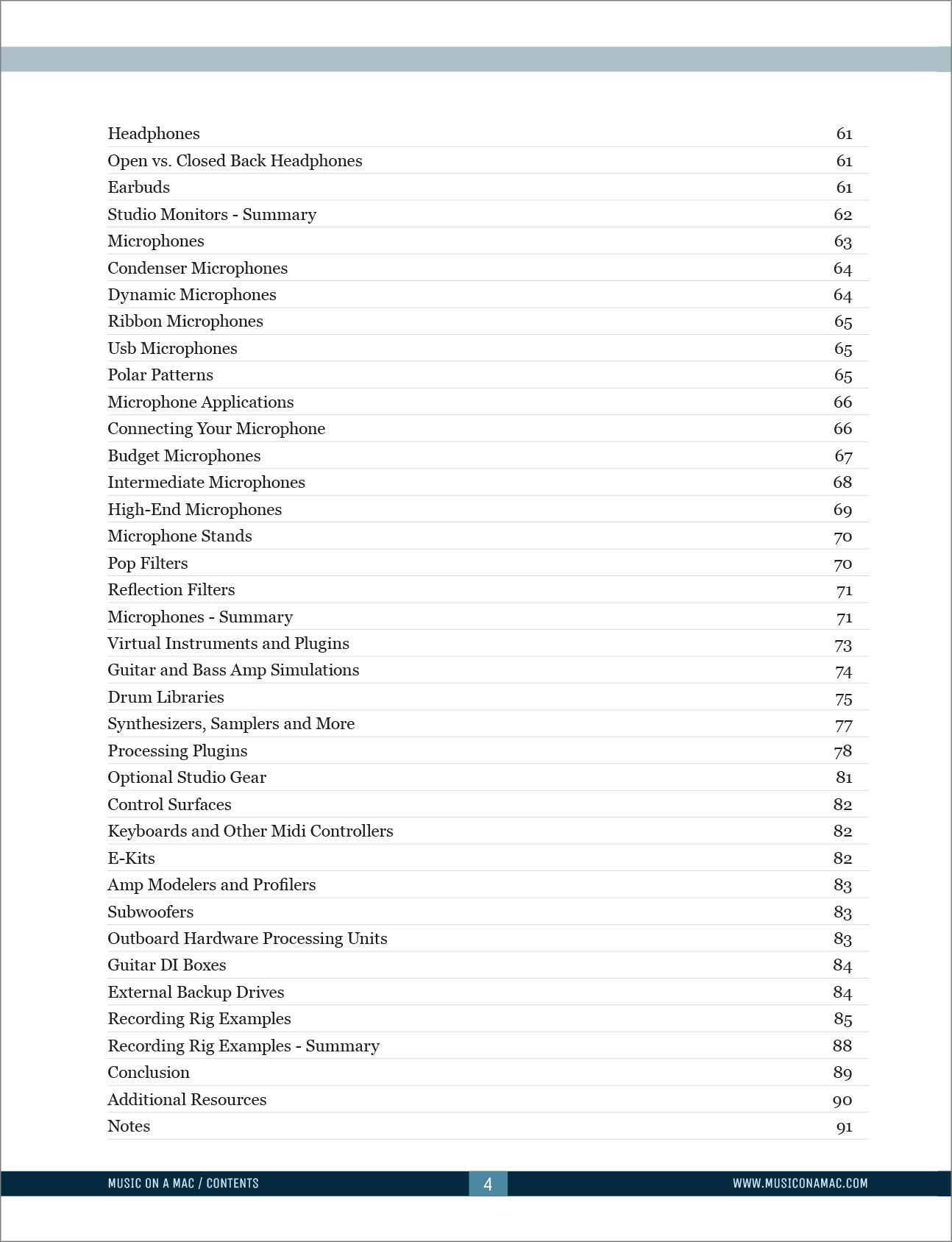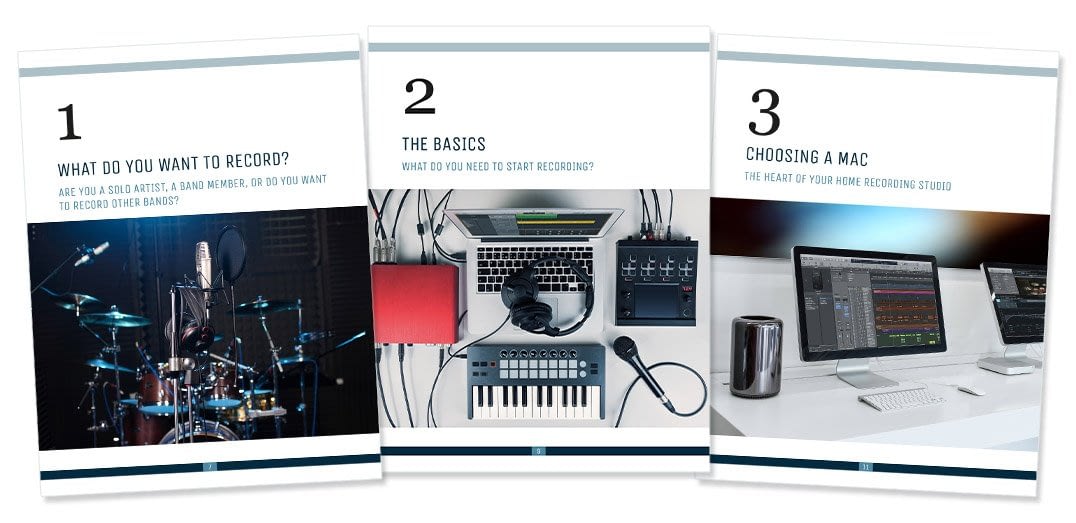 Music On A Mac is available as an 8.5″ x 11″ full color paperback or as a Kindle e-book on Amazon, with reflowable text for Kindle readers or any device with the Kindle app installed.
Every section of Music On A Mac contains detailed information to guide you to the right gear for your home studio. The pages shown here are from the paperback edition, but the text content is the same in both paperback and Kindle editions.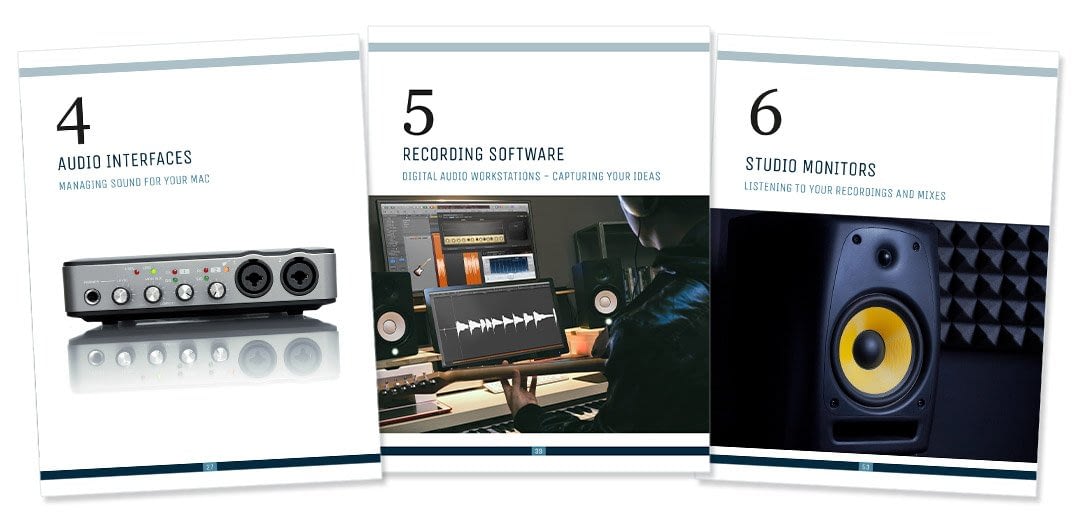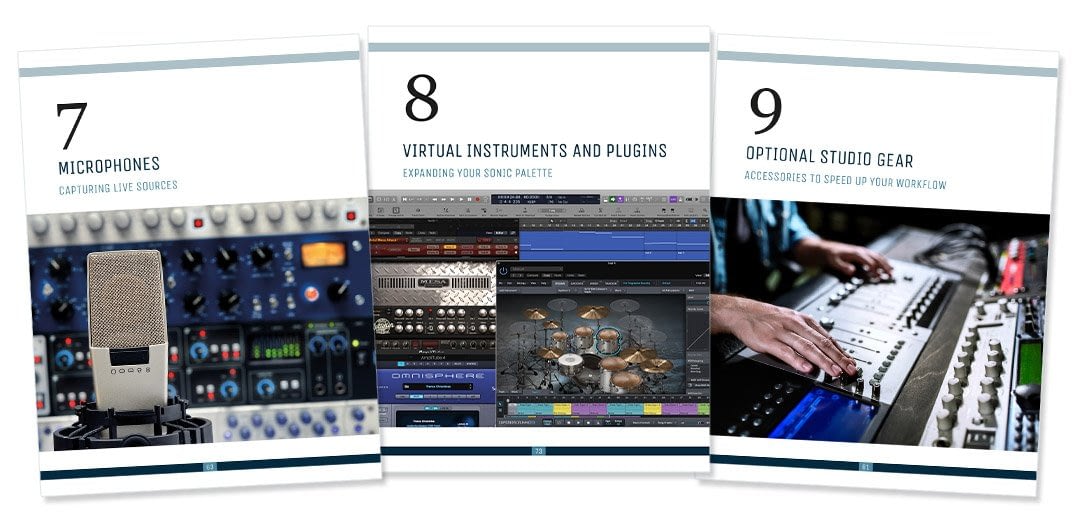 ARE YOU READY TO GET STARTED MAKING MUSIC ON A MAC?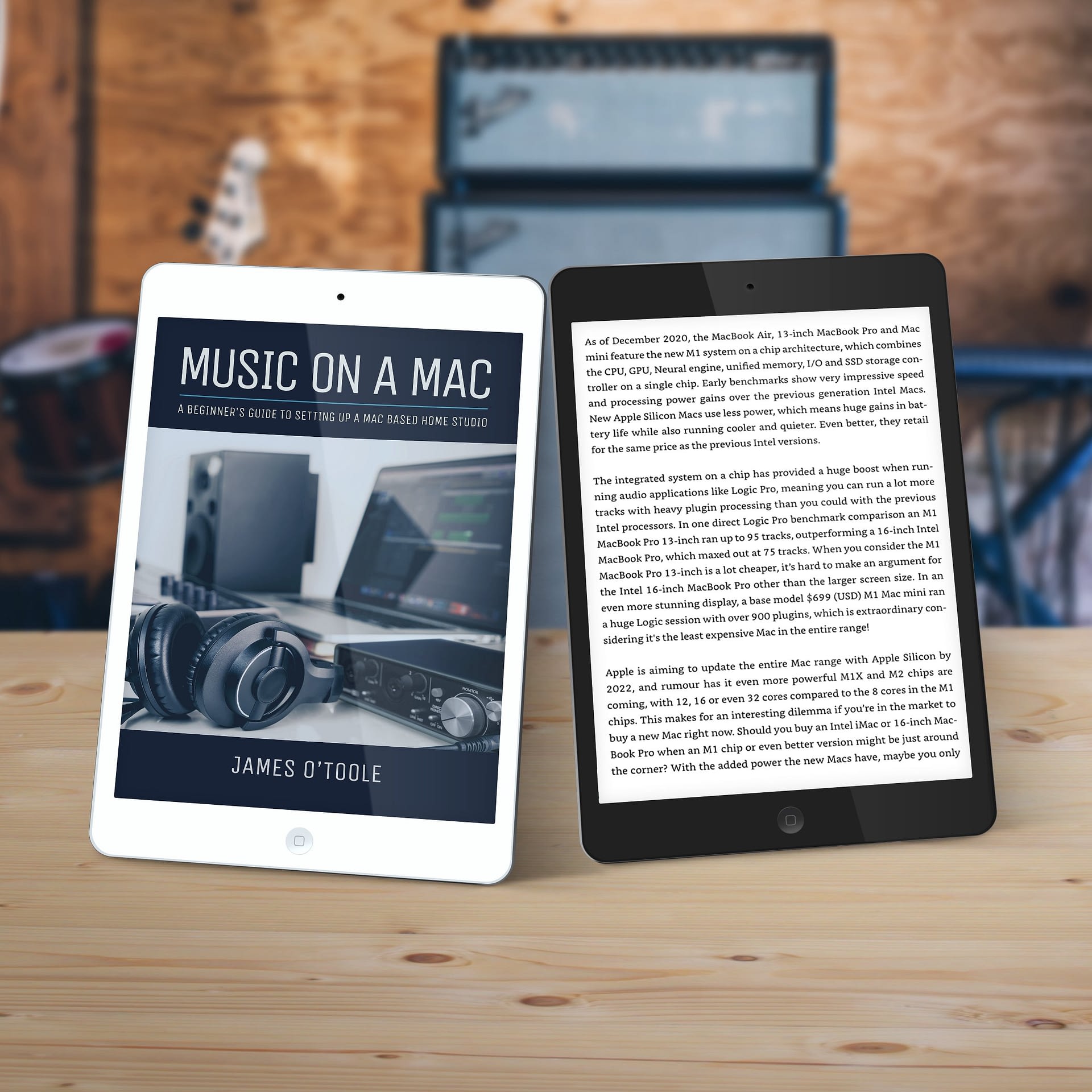 $9.99 Kindle
Set up your ideal home studio!
Available as either 96 page paperback or Kindle reflowable format e-book
Easy to understand
JAMES O'TOOLE

Music is my passion. I've been recording music on a Mac for the last 15 years. I began my digital audio journey with Garageband when it was first released in 2004, and now I record and mix in Logic Pro X or Pro Tools using a Mac Pro with a variety of virtual instruments and plugins. For further information check out the Resources section.
I had a lot to learn about digital recording before I wrote and recorded my first solo album. As a graphic designer I already owned a Mac, but producing music on a Mac was new to me. I wish I'd had a book like this back then, it would have saved me a lot of time!
If you find Music On A Mac helpful and want to share your musical creations or studio pictures, ask questions or anything else, you can get in touch via the contact form or check out the Instagram account: @music.on.a.mac or visit the Music On A Mac Facebook page.
You can check out my music on Spotify here: The Spiral Sequence
© 2021 James O'Toole / Music On A Mac
A Creative Life Tools Publication
Check our privacy policy here.