Music On A Mac will help you assemble your ideal home studio. However, it won't teach you the complex process of recording and mixing your music. Once you've set up your home studio you have to learn how to use your gear effectively. If you want to mix your own music, music for your band or eventually mix for clients, it's a steep learning curve.
This section of the site lists extra resources to help further your audio education. Some of these links are affiliate links, meaning I will receive compensation for any referral. However, I've personally used all of the courses, books, gear and software listed here and continue to do so, or I wouldn't recommend them. They have helped me learn so much that I feel 100% confident in recommending them to anyone learning about recording or mixing audio. 

MacProVideo is a goldmine of information. I've been a MacProVideo member for years, I buy an all access pass every year (including this year!) as there's always more to learn and they add new tutorials often. You can pay for an all access pass, giving you unlimited HD streaming, or you can buy and download individual HD classes. There are in-depth tutorials on Logic Pro X, GarageBand, Pro Tools, Ableton and many other DAWs, plus classes on recording and mixing, various software instruments and processing plug ins. If you're new to recording and mixing, MacProVideo has tutorials on just about anything you need to know. The new Audiopedia section is an awesome resource, featuring over 400 short, concise videos explaining audio terms.
As an added bonus, if you're into graphic design, video editing or web design there are courses on those subjects too. MacProVideo is highly recommended.
Hit either one of the MacProVideo images above or below to check it out. 

SAVVY MUSICIAN ACADEMY
If you want to know how to promote your music on social media and online in general, the Savvy Musician Academy is the best resource you'll find. Founder Leah McHenry walks the talk, carving a very successful solo career in an obscure, non-mainstream genre (Celtic metal), all from home, while raising five children and not touring!
Learning the techniques Leah teaches will change the way you promote your music forever, and put you in charge of your own musical destiny! 
The premier membership program, Tribe, includes access to The Online Musician, a members-only community, special challenges, Q&As, hot seats, and discounts on other SMA courses.
Another course in high demand is 10 Thousand Fans in 7 Days. This course features a SIMPLE Facebook fan page building strategy program designed to deliver immediate results (without buying fake likes – never do that)! Interested in getting a boost for your Facebook page? How does 10,000 likes in 7 days sound?
UNSTOPPABLE RECORDING MACHINE / NAIL THE MIX / URM ENHANCED
Once you're all set up and recording, you may want to learn how to mix your music or mix for your band, or for paying clients. Nail The Mix offers a monthly download of professionally recorded tracks from established artists for you to mix in your DAW. Every month there's a mix competition, with prizes for first and second place in the primary and secondary polls, voted on by all entrants. Then the producer or mixer who originally mixed the song takes you through a live recreation of the mix, explaining how they did it, in real time. 
There is also a second membership tier called URM Enhanced, which gives you access to Nail The Mix plus a Fast Track Vault full of in-depth tutorials on the different aspects of mixing, like Balance, EQ, Compression and Reverb, to name just a few, plus the opportunity to have one-on-one feedback from professional mixers on your mix.
There's a lot of very useful information on the URM Academy website. It's worth checking out just for the multitude of free videos.
RECOMMENDED READING
I own all of the books listed here. They cover topics like recording and mixing in great detail and are really valuable references to help you progress on your audio journey. 
Mixing Audio is one of the most valuable resources you can buy when you're first learning to mix and understand digital audio techniques.  Now in its third edition, it comes with a DVD of audio examples of the principles explained within, so you can hear exactly what author Roey Izhaki means when he is explaining terms and techniques. Highly recommended!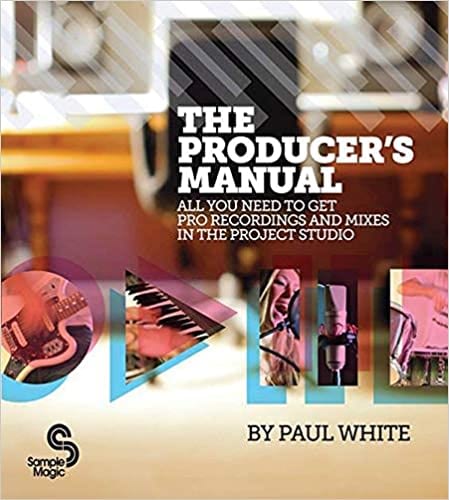 Sound on Sound editor Paul White delivers the definitive guide to recording and mixing in the project studio. Featuring 350+ full-color pages packed with pro techniques, practical photos, detailed illustrations and hands-on walk-throughs, The Producer's Manual brings together everything you need to take a mix from initial recording to final master.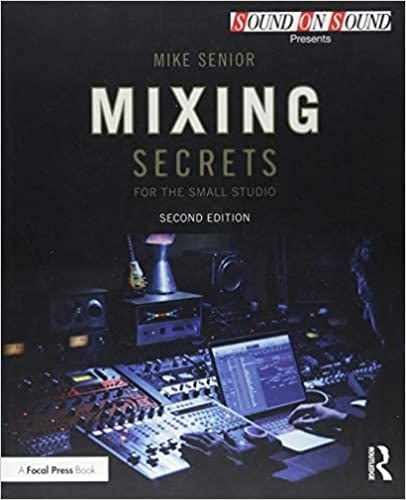 Written by Mike Senior, a long time contributor to Sound On Sound, Mixing Secrets For The Small Studio is a veritable treasure trove of information for anyone who want to mix music in their home studio. Discover how to achieve release-quality mixes even in the smallest studios by applying power-user techniques from the world's most successful producers.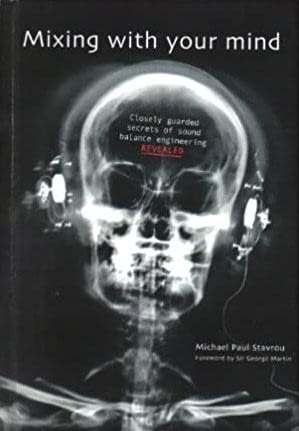 Author Mike Stavrou has some unorthodox but very effective approaches to recording and mixing. Mixing With Your Mind will give you ideas you would never think of otherwise. Stavrou's unique perspective has helped thousands of readers via his column in AudioTechnology magazine, and now the closely guarded secrets of one of the world's top sound balance engineers have been laid bare in this book.
HARDWARE & INSTRUMENTS
COMING SOON!